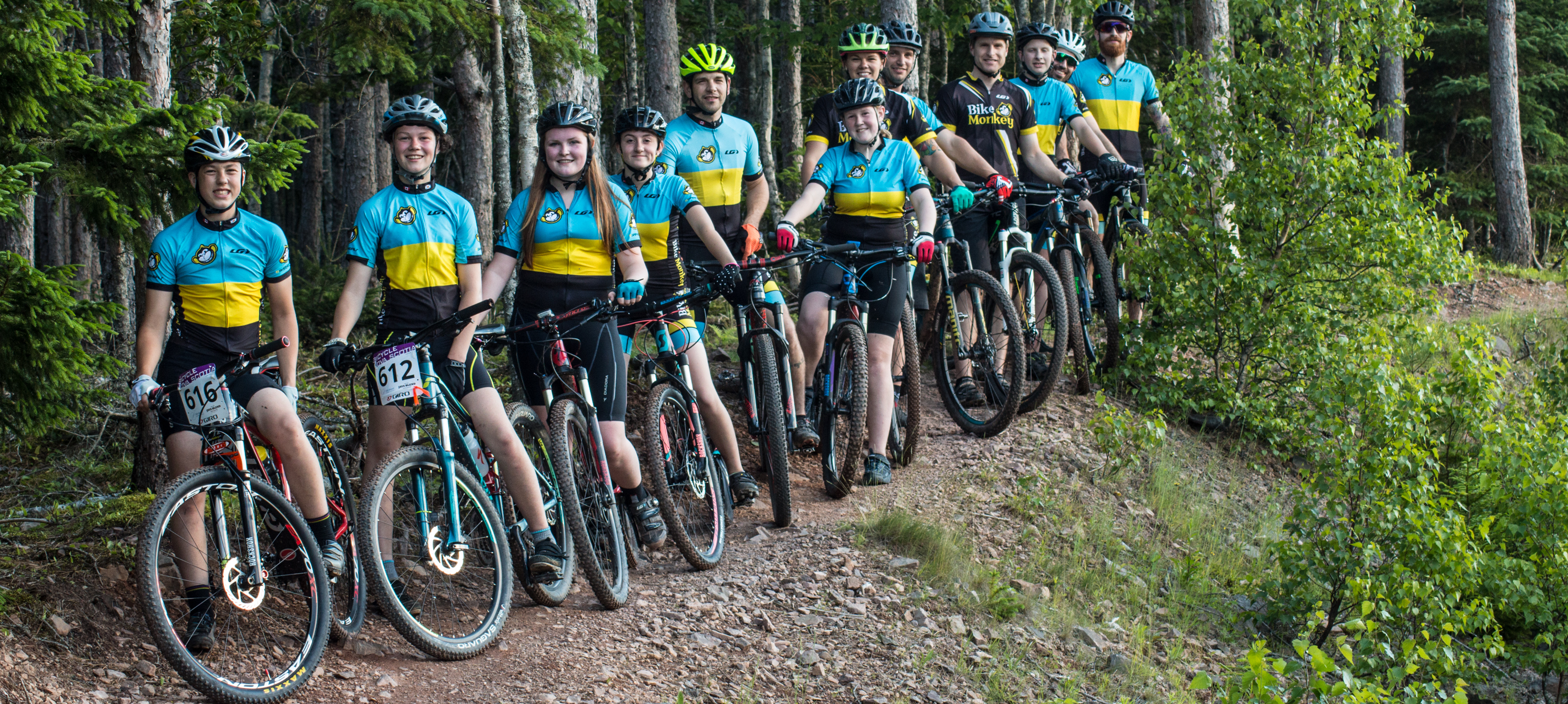 Bike Monkey
Bike Monkey is a growing retail bike shop located in Truro, Nova Scotia. The business has been growing steadily year over year and recently decided to move their physical location. They moved from the outskirts of Truro to downtown. A bold move placing them 150m from Hub Cycle which has been serving downtown for over 15 years. It was at this time that they tapped Shoreline Consulting to help upgrade their digital space.
The challenge was to draw people to their branded community spaces online, and really boost presence. Without e-Commerce. To craft a suitable
social strategy forming a presence and voice that really exudes the brand's message. We have freed their resources up to focus on what's
happening on the ground in the shop. Our part of the team contribution is to drive traffic to the website, where we have the opportunity to garner
lead information, and over time: communicate via online channels to qualified leads.

The end-result being prolific amounts of riders sporting Bike Monkey Team outfits at events.
This process began with an overhauled, essentially new website, and moving to our rock-solid hosting platform which has been delivering rocket fast pages for Drupal and Wordpress sites reliably since day 1 of our partnership.

We built their new site to be entirely focused around the life and the experience of the customer. It's not intended to be a commerce site, but rather the foundation of a community that will help drive sales and growth. The new site was designed to be mobile friendly and provide a simple user interface for updates and new content.
Along with the newly designed visual look, we wanted to focus on written content that connected with the community as well and so we crafted conversational pieces designed to reach the customers where they were within the cycling community. Content was designed to be interesting, unique, amusing, informational and accessible.
Once the site was live, we began launching content designed for the sole purpose of inbound conversions. We developed interesting pieces of content by means of blogs and an ebook, designed to direct users to the site or enrol them in ongoing customer engagement campaigns. These pieces of content have been integral to the growth and development of the Bike Monkey community.
Fresh new sites and pretty content doesn't mean much if you don't know how customers are engaging with it and so the key to our entire process has been the development of our customized tracking and analytics software. We're able to gain valuable insights into how these pieces of content are performing and then making decisions about future content based on this data. Analytics and understanding those analytics have been a major part of the Bike Monkey overhaul.

Super happy with the work you and your team are doing for my business. Stoked to see what 2018 brings Happy new years, team! - Jeff Simms, Owner. Bike Monkey
Rather than simply letting the website loose on the world and hoping things went out way, we've also developed community-centric social media strategy that has allowed Bike Monkey to grow their Instagram and Facebook followers extensively during a short period of time but more importantly, we've helped drive a huge increase in engagement by helping craft social stories that connect with the community as a whole. At the end of the day, these followers are our clients, team members and community members at large.

Review
Take a site. Make it better. Populate it with amazing content and rich-media that catches people's attention and then measure that attention. Develop strategies that help with community engagement. Implement, and Iterate.
The Result
Bike Monkey has seen a steady rise in online engagement and that has translated to more customers in their shop and a significant increase in sales helping smooth an amazingly excellent transition to the new location. What can we do for you?