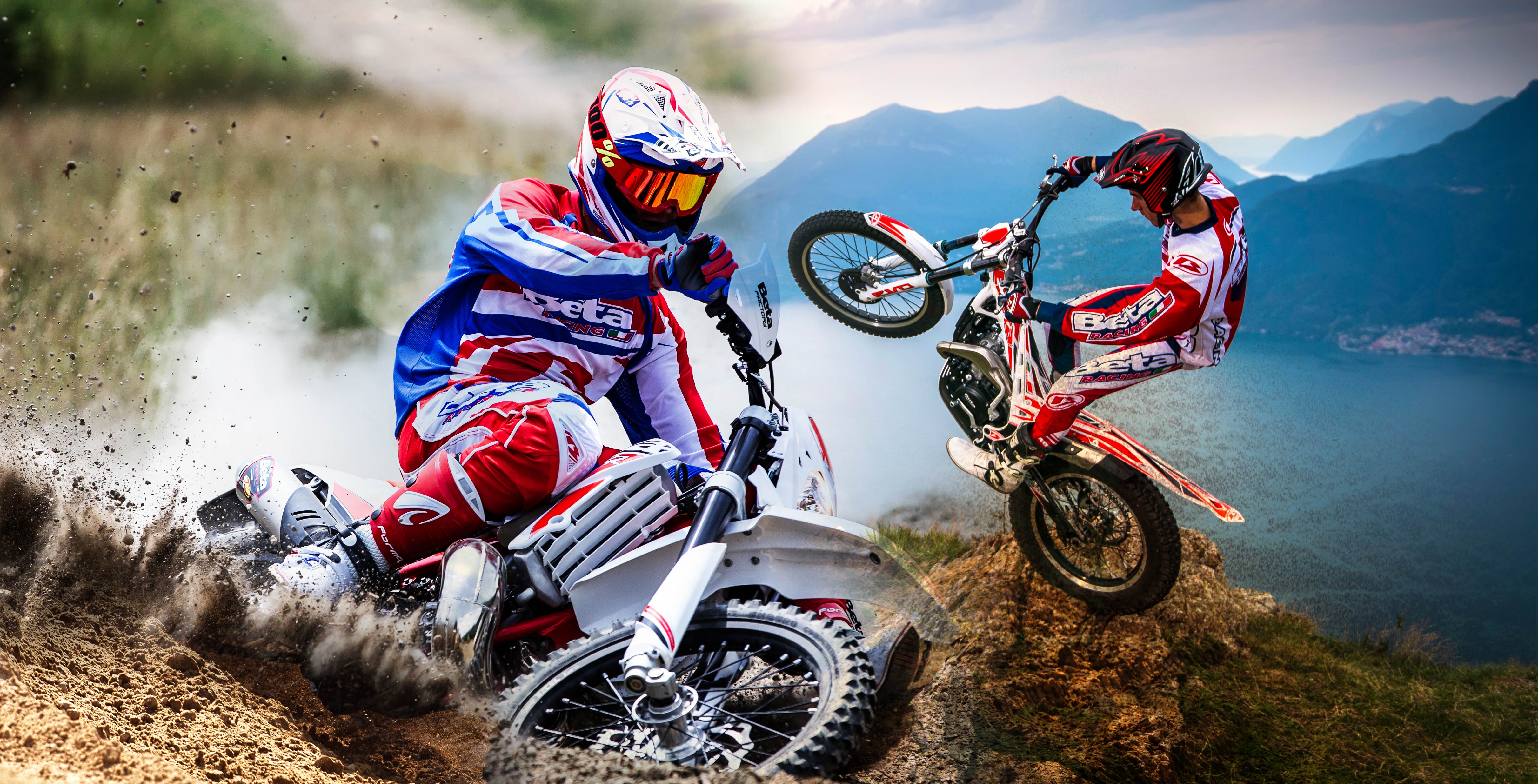 Beta Canada
Beta Canada is the Canadian distributor for Betamotor Motorcycles. Beta Canada transcends marketing with a hands-on, tactile approach. Annually, the Beta Canada Demo Fleet travels over 10,000kms to various choice destinations across Canada offering actual seat time on current model year bikes on actual trails.
Clean, exciting, vibrant and functional.
Based on some of those key design elements that encompass Beta as a brand, these are just some of the traits we focused on when building and designing this amazing new platform.
Big juicy images and exciting layouts is what we have implemented in order to achieve this.
We want riders to feel the dirt and want to ride once they've landed. Strong brand representation is at the core of our design while providing an easy to navigate, responsive and beautiful user experience. We want visitors to find the bike models and information they were seeking and be able to connect with a national dealer base.

It is too often that a site looks great but you have no idea where to go once you are on the home page. Beta Canada's home page features concise messaging which is to see the current model year bikes.

The model listing page features easy to use, intuitive filtering. The bike model pages are populated with rich images, videos and model-specific downloads tidily organized in tabs. The download page provides the simple experience of finding and downloading key information about your Beta.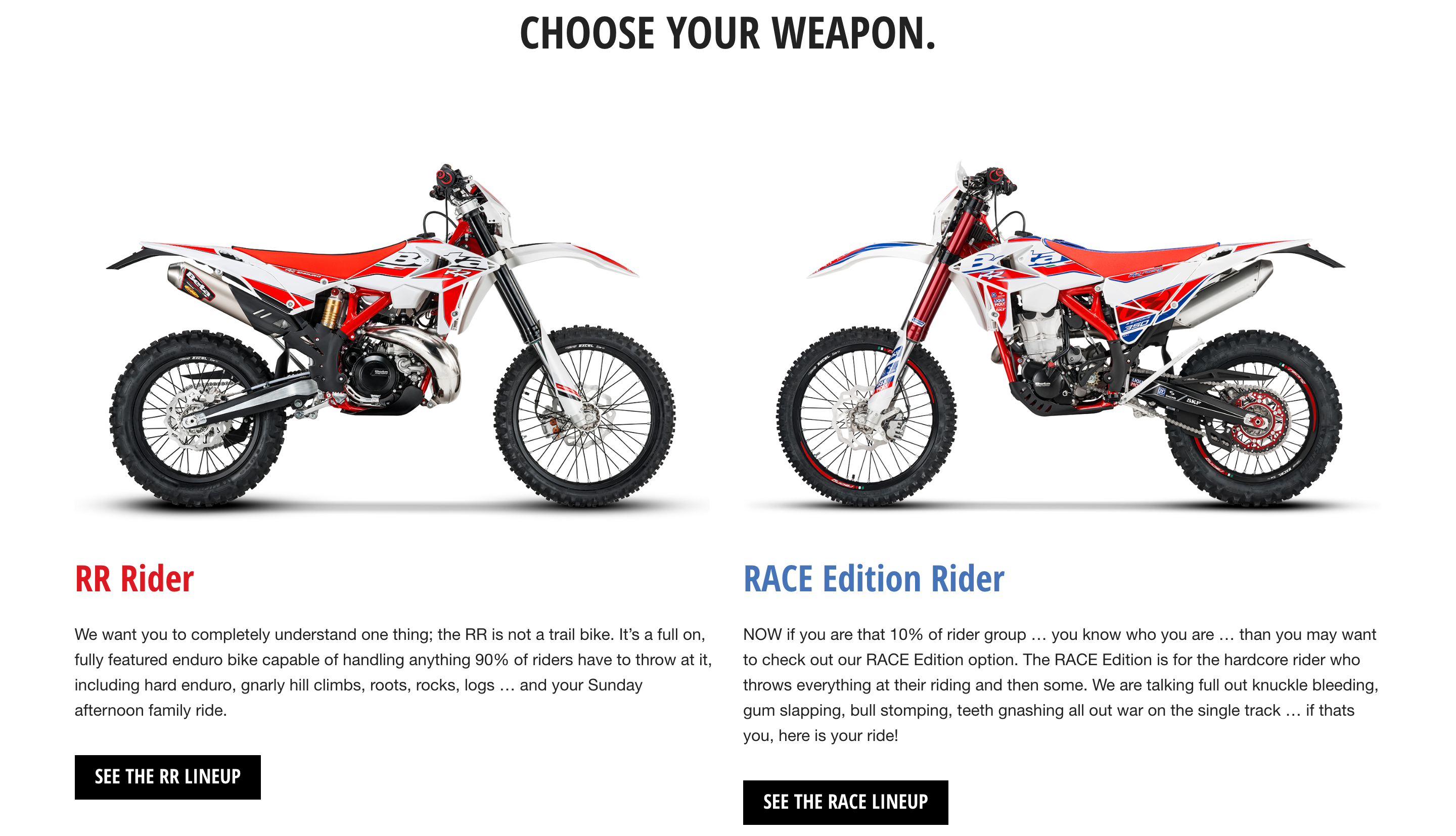 The bike chooser allows visitors to hone in on their Enduro model of choice. It brings some basic information front-and-center allowing easy choices to be made for those shopping a new enduro dirt bike and not quite knowing where to begin. Once you've made your initial choice, you're off to the races.
Visitors can use the dealer locator powered by Google Maps to find a dealer near them, and the parts, information, communities or support they may require. Dealer support is key for most dirt bike owners. Equipment requires regular maintenance and repair often performed by local dealers.
Are you a bike or sports based business? Let's get this right together. Check out some more of our work, then drop us a call.